My daughter Heather and I spent a weekend grooming a millon dogs...Okay, not a million, it just FELT like a million! ;-) For our hard work, we were given these 2 little snuggle bunnies. They will be staying with us for another 3 weeks or so, because we want to put their training foundation in place. They are very light in color as their dad is an import from Holland.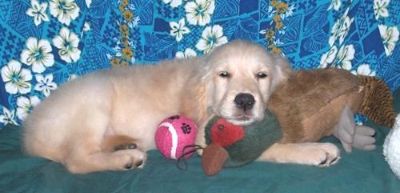 Lexi.... She is 11 weeks old in this photo (6/26/06). She is a snuggle bug with her toys - and people! She is ready for her nap...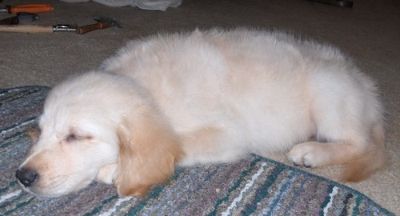 We tired her out with her bath and being a model, so she decided it was time for a nap.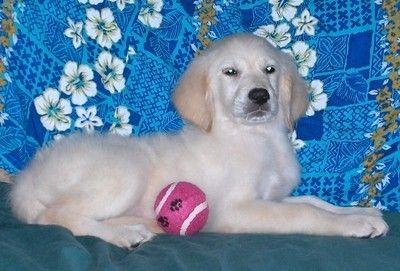 This is Lexi's sister, Haley. She looks ready for HER nap too!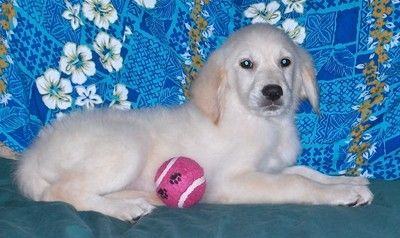 Here is another pic of Haley, with her eyes OPEN! A very sweet puppy who loves to have her tummy rubbed...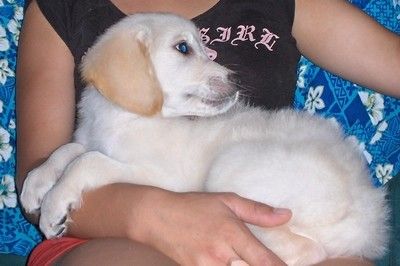 Here is Haley once more, in my daughter's lap.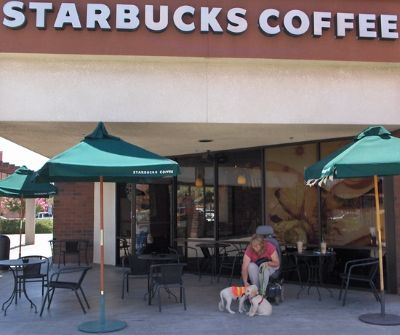 Well, WHERE ELSE did you think I would take puppies to socialize them??!! ;-) Haley and Lexi with Judy (me) outside my favorite home-away-from-home...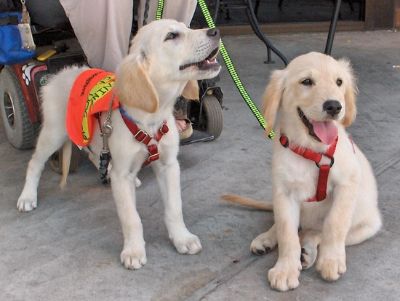 HELLO! Welcome to Starbucks, How can we help you today?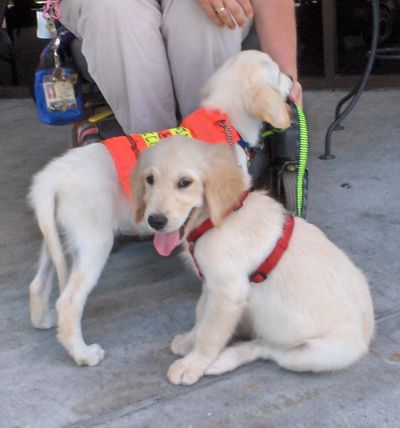 Haley is the smaller of the two, and she is wearing the cape. It's hot in the Central Valley, as you can see on little Lexi's face!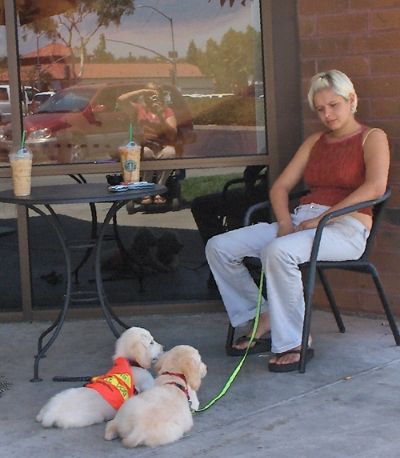 Look at these 2 GOOD PUPPIES! They were born April 6, 2006. They are almost 14 weeks old.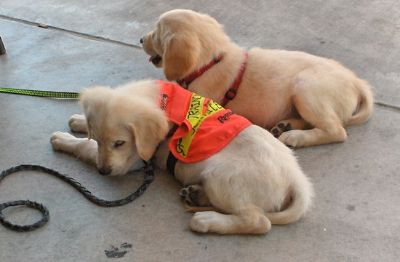 See the leashes? They were so good. Happy to watch the world go by.. (or is it go "buy"? We were at the mall, after all!).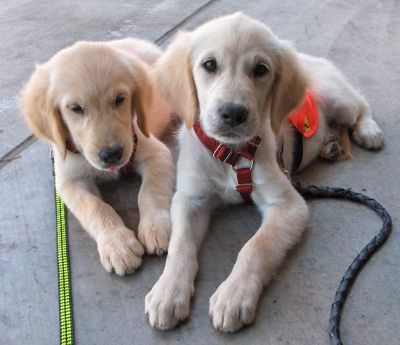 Nice and cool on the concrete in the shade!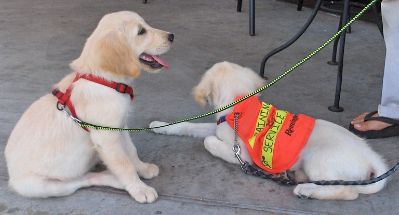 Haley kept looking at the other puppy in the window (the elf herself!).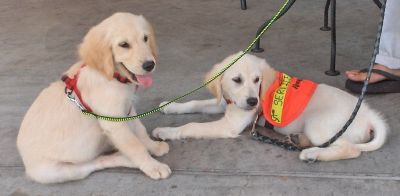 Here comes a customer!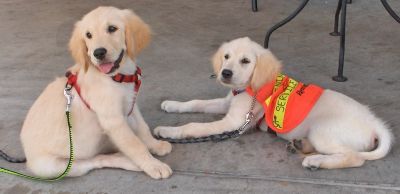 And another one!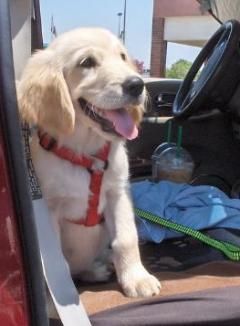 Lexi is in the car, waiting to go on the next adventure!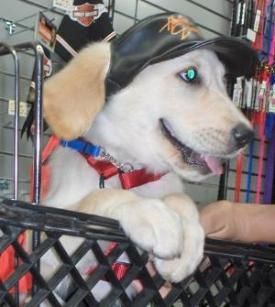 Here she is, modeling a Harley Davidson biker hat!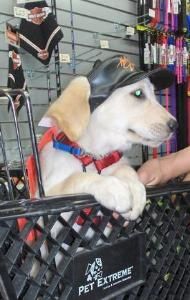 With her cape on, she looks like SUPER DOG!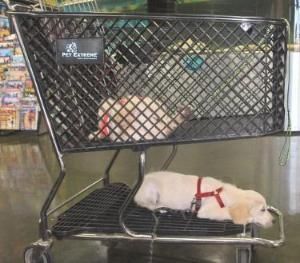 Lexi is snoozing inside the cart. Haley decided to climb up on the bottom of the cart - all by herself!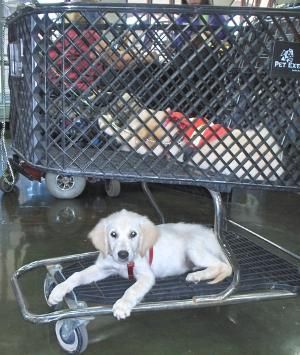 Isn't this too cute? A condo for Canines! Well, that's all for now.... Check back for more photos of new adventures!

Here is Haley now (Oct '06). Look for her in the show ring in 2007!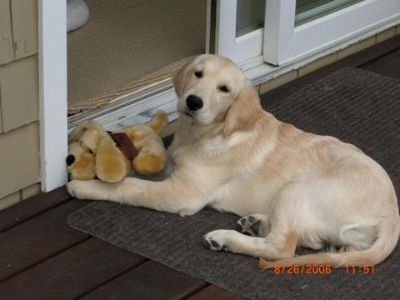 WOW! What a difference a few weeks makes! This is Lexi, at home in San Francisco. 4 months old.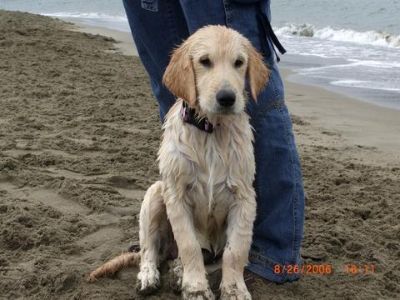 A Wet Lexi, on the beach in Northern California.... 4 months old.