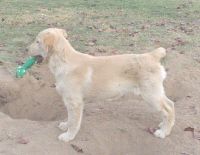 Chevy is one beautiful and well put together little girl. Great angulation front and rear, strong topline and a VERY HAPPY TAIL! (It isn't cut off--she's wagging it!).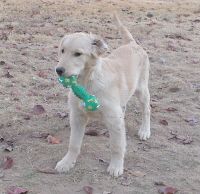 Excellent bone and structure. Her coat is coming in from the puppy fluff stage. It is easy to take care of, and Chevy LOVES to get a bath! She doesn't mind the blow dryer either...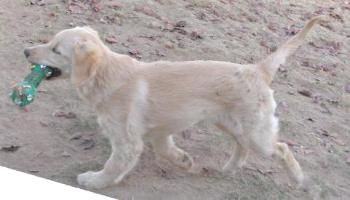 A good thing she likes her baths, because she loves to play with our Springer girl, Maggie, and they usually get dirty (too much FUN!).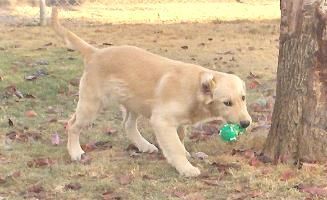 Picking up her toy, she is fetching it to bring to me.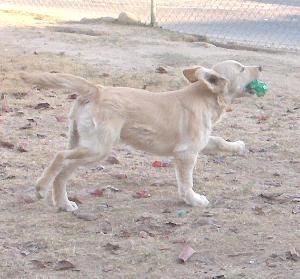 JOY ABOUNDS! She is a love. I am thinking of keeping her myself. THe perfect home for her would be one that will allow me to put her in the show ring for a few shows....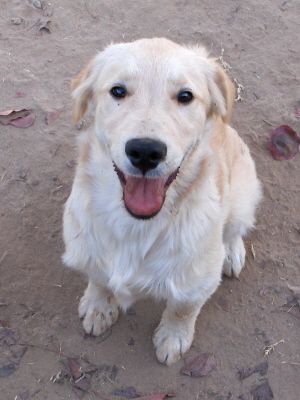 Chevy knows her SIT, FETCH (see above pics!!!), DROP (to give the item she fetched), KENNEL (to go into her crate, or into the car), LEAVE IT, STOP, GOOD GIRL and COOKIE. She knows "GET YOUR TOY" and is working on her STAND and DOWN commands.... SHE IS BEAUTY AND BRAINS in one package.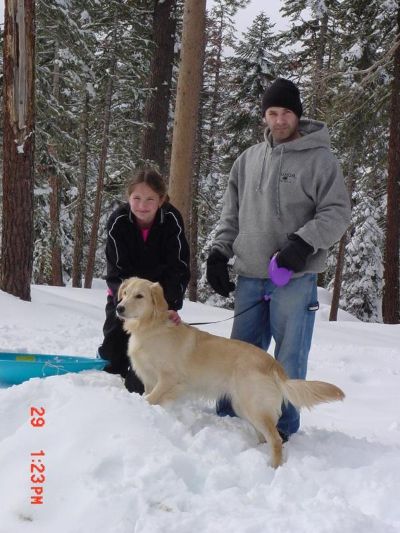 Here is CHEVY, the latest picture we've received from her new owners... Told you she'd be beautiful!