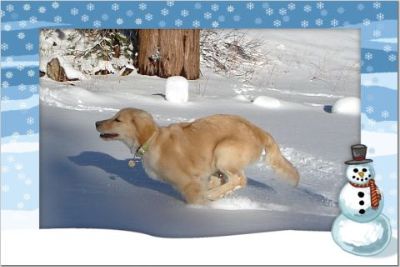 LET IT SNOW, Come On, LET'S GO!!!!! Bella (a Pete/Rider puppy) seems to relish her run in the winter wonderland. She was about 4 1/2 months old.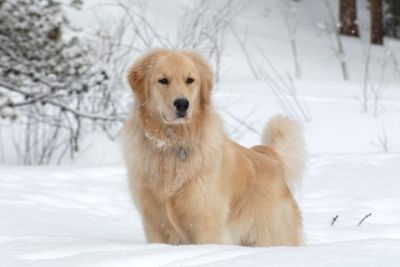 Riley, about a year old. This is his first trip to the snow. (Pete x Rae)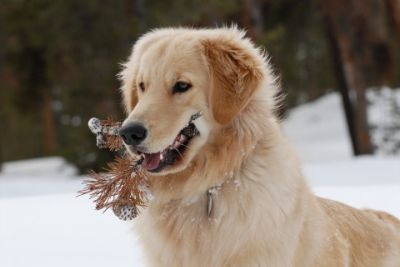 Riley fetches a Christmas Tree... GOOD BOY!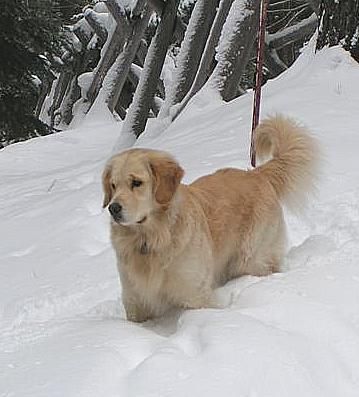 Tony (Pete x Angel) loves the snow. ANd doesn't he look so regal? Maybe he's the Snow King. Click on Tony's photo to visit his page.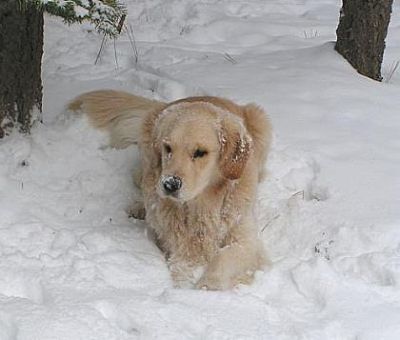 Snow Nose Tony... I think he's been making snow angels...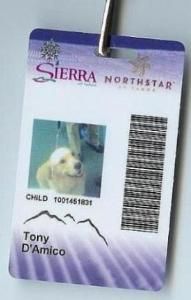 Tony loves the snow so much, he has his own SKI PASS!!! How cool is THAT?!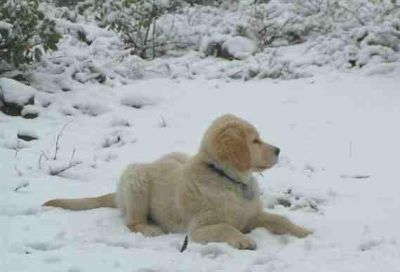 Tony as a puppy in his first snow fall...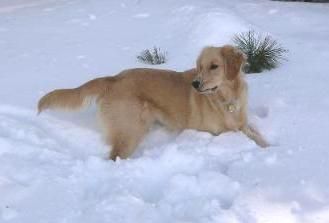 Here is Ginger (Pete x Roxy). Something got her attention--- must be a snow bunny!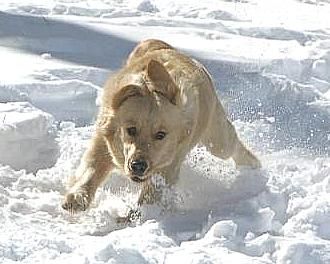 I think Ginger wants to try out for the Winter Olympics..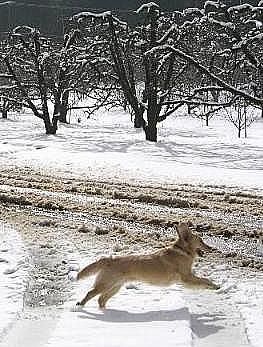 Ginger almost looks like a coyote on the run here.... But really, she's making her OWN tracks, not just following everyone else's!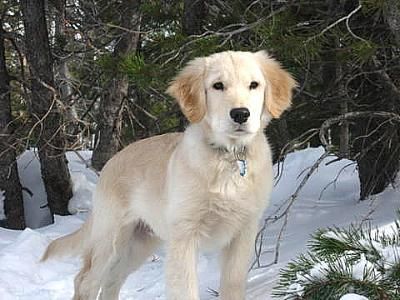 Another beautiful photo, this is Bobo (Pete x Angel) when he was a puppy.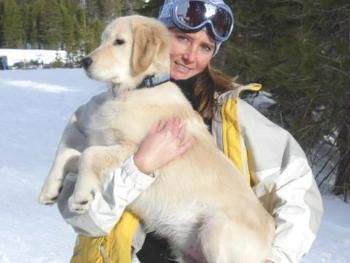 Here's a great profile shot of Bobo. I think this was his first time in the snow...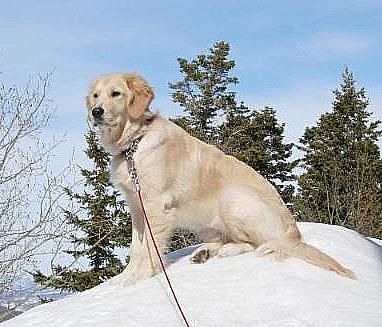 Bailey, a Pete x Reign dog, SHE IS QUEEN OF THE MOUNTAIN!!!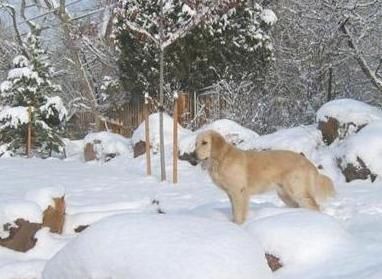 Rudy, a Pete x Soda puppy... at home in the Colorado Rocky Mountains. (Thanks Pam!)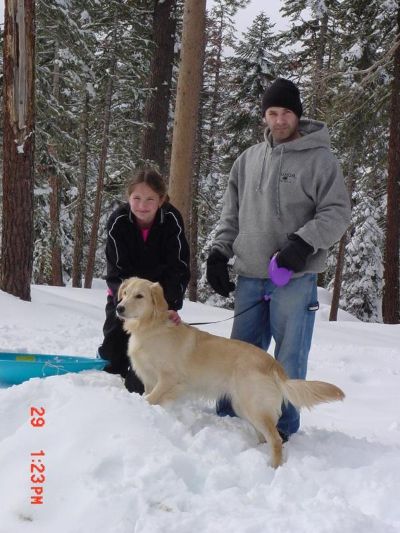 Chevy (Pete x Reign) with her family on a winter fun day! Click on the photo and go to Chevy's page.